Location
Lourdas or Lourdata, is a village situated on a large bay on Kefalonia's southern coast. Locals refer to the English word for Lord as the origin of the village's name, and the bay it flanks, Lord's Bay. With panoramic views of Kefalonia's neighbor, Zante, Lourdas offers residents and visitors a picturesque view of the Ionian Sea's best. The core village is set upon a hill which protected residents from pirate attacks in centuries past and has now comfortably spread down to the beach. Many of those structures on the beach are now rental properties for tourists. Akti Villas boasts locations on the beach offering its visitors a true beach experience while keeping the experience of the core village within reach.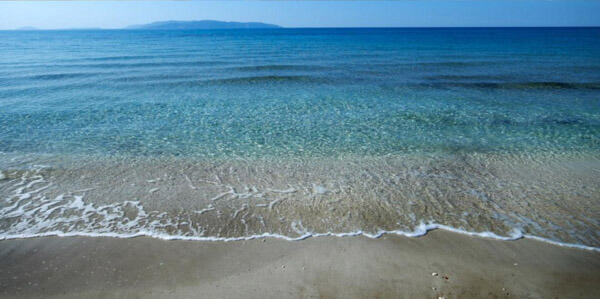 Lourdas is ideal for visitors that are looking for a quiet and peaceful retreat. Restaurants and bars are open late, but accommodate noise levels for visitors seeking to relax and sleep comfortably. A 15-minute drive to Argostoli, the island's capital, Lourdas offers visitors the capability of enjoying the town and quickly returning to the beach. The airport is a few minutes drive from Argostoli so you can begin your holiday quickly and avoid long distances.
Besides the natural beauty and close proximity to town and the airport, visitors to Lourdas can explore Saint Paraskevi church which has been rehabilitated from the earthquakes of 1953, or marvel at the ruins of Sisia Monastery to give insight into local life. Some visitors can and do choose to have destination weddings and use local places of worship to conduct the ceremonies.
In short, Lourdas offers the possibility of a relaxing summer holiday that caters to visitors that are interested in combining village life and with the help of Akti Villas' modern and comfortable living.